Kitchens
The Best Kitchen Tile Installation in the Greater Reno / Sparks Community
Envisioning the Perfect Kitchen
At M.T.I. Tile and Stone, we believe that all homeowners should love the way their kitchen feels. Even if you don't, sometimes a smaller scale kitchen remodel can make a big difference when it comes to enjoying your kitchen. At M.T.I. Tile & Stone, we specialize in kitchen tile installation that helps homeowners achieve the flooring they've always wanted for their cooking and entertaining space. We can also install natural stone countertops that provide greater elegance and more food prep space, as well as stone or tile backsplashes that add a real sense of charm and character to modern kitchens.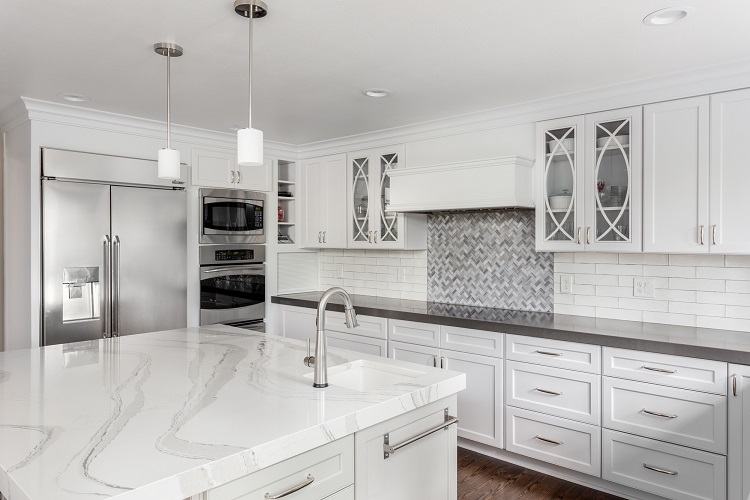 Making the Best Product Selections
Even if you don't already have your preferred tile or stone surfacing picked out, the experts at M.T.I. Tile and Stone can help you browse marketplace favorites and select the perfect item for your style preferences and budget. Using the right type of tile flooring in your kitchen is important if you want it to last for years to come with little ongoing maintenance. We can also help you select surfacing that is easy to clean and blends perfectly with many kitchen layouts and styles. We make sure we only use premium products so you don't have to worry about your flooring cracking or fading before it should.