Bathrooms
Experts in Bathroom Tile Installation Across Reno and Lake Tahoe
Better Bathroom Spaces and Superior Furnishings
Comfort is paramount in every home bathroom, and with the right furnishings, you can quickly find that your bathroom is perhaps your favorite space in the home. Whether you want to have new furnishings and fixtures installed or you're simply considering new bathroom tile installation, the contractor you choose for the job plays a major role in the success of your project. At M.T.I. Tile & Stone, we can handle all of your bathroom tile and stone installation needs, so you can completely customize your bathroom to better suit your needs and style preferences. From tile flooring to natural stone shower walls to luxurious stone countertops, we're the partner you can trust with confidence.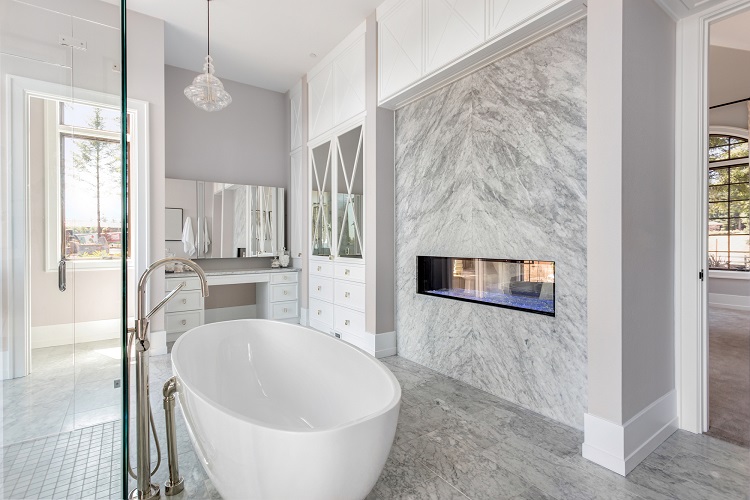 Trusted Experts in the Field
With more than 20 years of experience in the tile and stone industry, the team at M.T.I. Tile and Stone knows all about the best products to use for different types of homes and bathrooms. We've installed flooring, countertops, shower enclosures, and more for a wide range of custom homes, and even resorts and casinos, so we're confident we can help you achieve the exact bathroom ambiance you're looking for. At M.T.I., our installation techniques have been refined to allow superior longevity and outstanding seamless surfacing that's easy to clean and maintain. You won't find a more knowledgeable tile and stone expert than our professional team!